Dog pees on the furniture.
Species: Dog
Breed: Retreiver/collie (th
Age: 2-5 years

Rusty is a reserve rescue dog we have had since this summer. He is an absolute joy except for peeing when dogs walk in front of our house - dominance? This has started within the last month and our dvd stand and xmas tree are no longer safe. How If we are there all we have to do is say no. I am home 90% of the time with the dogs. When we aren't home is the problem. How can we train him to stop this behavior - we will not lock them up and do not beleive in making a dog fear you to obey. Any ideas would be GREATLY appreciated.

Thanks!!
Wendy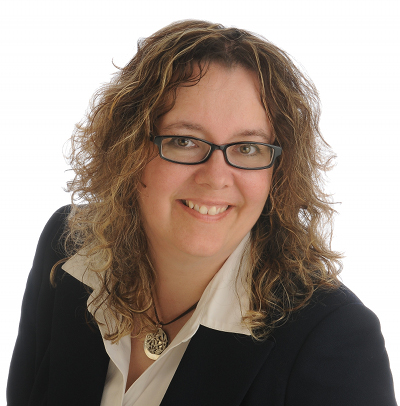 Dr. Marie replied:
This is an interesting question.
My first question is to ask whether or not he is neutered. If he is not neutered then having the surgery done really should fix the problem.
If he is neutered then the first thing I would suggest is to have your vet check his urine to be sure there is no medical reason for this. If a dog has any sort of inflammation (either due to an infection or crystals or bladder stones) this can lead to inappropriate urinary habits.
I know you don't want to lock him in a crate, but if you are able to do this (while you are out) for a month or two this will train him that the only place that is acceptable to go for urine is outside. Then you can start letting him out of the crates for short amounts of time.
And one final thought is to see if there is any way you can block his view of the front of the house (i.e. with curtains). If he can't see that a dog is there then the peeing probably won't happen!
---This question was asked in our Ask A Vet For Free section.---
---
---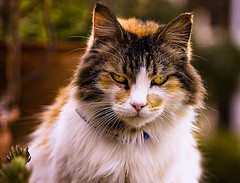 QUIZ: Is your cat secretly planning to murder you?
---
Disclaimer: Although Dr. Marie is a qualified veterinarian, the information found on this site is not meant to replace the advice of your own veterinarian. AskAVetQuestion.com and Dr. Marie do not accept any responsibility for any loss, damage, injury, death, or disease which may arise from reliance on information contained on this site. Do not use information found on this site for diagnosing or treating your pet. Anything you read here is for information only.

Popular questions...
Dog has warm ears. Is it normal for my dog to have warm ears? There is no discharge and the ears are... (53156 views)
Older dog liver problems. We gave a 13 year old Maltese. He has had liver shunts and since he was 3 months we... (5688 views)
What caused my cat to die? Hello Dr. Marie - I found my cat dead yesterday morning under my neighbors van,... (21923 views)
Itchy feet, belly, tail. I live in MA with my dog. We went to NY (an hour north of NYC) at the very beginning... (12201 views)
Sick, limping puppy. Good Evening I know my puppy needs to go to the vet however the vet will not be... (5161 views)
Problems after enema. Hello. Our 2 year old cat has had two bouts with constipation that required a... (15790 views)
My dog twisted her back. Dear Dr. Marie, Hope you are well. I was contacting you in hopes that you could... (19568 views)
Grade 4 heart murmur. Today I had went to a new vet with my 8 year old Cocker Spaniel, and while the vet... (1885 views)
Lump on dog's chin. My dachshund has a bump on his lower lip that looks like a blood blister? Could it... (6606 views)
Urinating in her sleep. my dog has urinated in her sleep 3 times in the past few days the first time she was... (5086 views)
See all questions...