Dog pees on the furniture.
Species: Dog
Breed: Retreiver/collie (th
Age: 2-5 years

Rusty is a reserve rescue dog we have had since this summer. He is an absolute joy except for peeing when dogs walk in front of our house - dominance? This has started within the last month and our dvd stand and xmas tree are no longer safe. How If we are there all we have to do is say no. I am home 90% of the time with the dogs. When we aren't home is the problem. How can we train him to stop this behavior - we will not lock them up and do not beleive in making a dog fear you to obey. Any ideas would be GREATLY appreciated.

Thanks!!
Wendy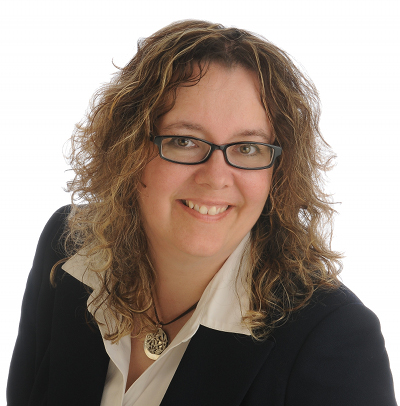 Dr. Marie replied:
This is an interesting question.
My first question is to ask whether or not he is neutered. If he is not neutered then having the surgery done really should fix the problem.
If he is neutered then the first thing I would suggest is to have your vet check his urine to be sure there is no medical reason for this. If a dog has any sort of inflammation (either due to an infection or crystals or bladder stones) this can lead to inappropriate urinary habits.
I know you don't want to lock him in a crate, but if you are able to do this (while you are out) for a month or two this will train him that the only place that is acceptable to go for urine is outside. Then you can start letting him out of the crates for short amounts of time.
And one final thought is to see if there is any way you can block his view of the front of the house (i.e. with curtains). If he can't see that a dog is there then the peeing probably won't happen!
---This question was asked in our Ask A Vet For Free section.---
---
---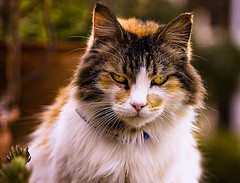 QUIZ: Is your cat secretly planning to murder you?
---
Disclaimer: Although Dr. Marie is a qualified veterinarian, the information found on this site is not meant to replace the advice of your own veterinarian. AskAVetQuestion.com and Dr. Marie do not accept any responsibility for any loss, damage, injury, death, or disease which may arise from reliance on information contained on this site. Do not use information found on this site for diagnosing or treating your pet. Anything you read here is for information only.

Popular questions...
Rottweiler can't stand. Hello, We have a 13 year old Rott who was diagnosed with arthritis of the spine. ... (11402 views)
Not putting weight on leg. Our cat jumped off the fridge and did something to his back leg. He limps now. When... (5625 views)
Mast Cell tumor? This past Saturday afternoon I was petting my dog and I noticed a small bump under... (5691 views)
Vet lost the lump! My cat had surgery last Thursday to have a cyst on his toe removed to see if it was... (5174 views)
Dog pooping and peeing in house. why does my dog poo or pee when i leeve her out in the house at night ??? when i... (5137 views)
Benadryl for allergies? Dear Dr. Marie, Sadie, my eight year old daschund has a skin condition that causes... (2589 views)
Matts on my cat I have a long hair cat with alot of matted hair. I also got L'oreal tangle tamer for... (3478 views)
Lethargic after dentistry. Our 3 year old Sheltie was at our local vet yesterday for some shots and to get his... (15194 views)
Runny soft stools. Rocky is 7 weeks old, has been eating the same food and now his feces has become... (5730 views)
Help cats to get along. Hello my name is kristbjorg and im from iceland. I have a cat thats 8 months old... (4180 views)
See all questions...