Dog pees on the furniture.
Species: Dog
Breed: Retreiver/collie (th
Age: 2-5 years

Rusty is a reserve rescue dog we have had since this summer. He is an absolute joy except for peeing when dogs walk in front of our house - dominance? This has started within the last month and our dvd stand and xmas tree are no longer safe. How If we are there all we have to do is say no. I am home 90% of the time with the dogs. When we aren't home is the problem. How can we train him to stop this behavior - we will not lock them up and do not beleive in making a dog fear you to obey. Any ideas would be GREATLY appreciated.

Thanks!!
Wendy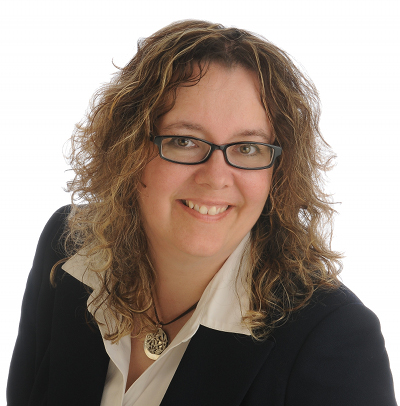 Dr. Marie replied:
This is an interesting question.
My first question is to ask whether or not he is neutered. If he is not neutered then having the surgery done really should fix the problem.
If he is neutered then the first thing I would suggest is to have your vet check his urine to be sure there is no medical reason for this. If a dog has any sort of inflammation (either due to an infection or crystals or bladder stones) this can lead to inappropriate urinary habits.
I know you don't want to lock him in a crate, but if you are able to do this (while you are out) for a month or two this will train him that the only place that is acceptable to go for urine is outside. Then you can start letting him out of the crates for short amounts of time.
And one final thought is to see if there is any way you can block his view of the front of the house (i.e. with curtains). If he can't see that a dog is there then the peeing probably won't happen!
---This question was asked in our Ask A Vet For Free section.---
---
---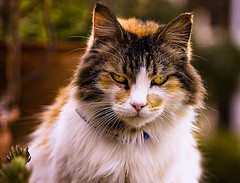 QUIZ: Is your cat secretly planning to murder you?
---
Disclaimer: Although Dr. Marie is a qualified veterinarian, the information found on this site is not meant to replace the advice of your own veterinarian. AskAVetQuestion.com and Dr. Marie do not accept any responsibility for any loss, damage, injury, death, or disease which may arise from reliance on information contained on this site. Do not use information found on this site for diagnosing or treating your pet. Anything you read here is for information only.

Popular questions...
Severe arthritis. Hi Dr. Marie, My sweet Murphys is displaying weakness in hind legs, (they... (3199 views)
Dog died after having diarrhea. My dog Dott is a small Aussie mix, weighing about 28 lbs. She is normally very... (7842 views)
Swollen nipple. I have a female dog that was fixed 6 years ago. She has 1 nipple that is swollen to... (10522 views)
Bald spot on maltese. I just noticed a bald spot about the size of 2 half dollars on my Maltese right... (4047 views)
Dog going blind. Our dog Vinnie started suddenly to become lethargic and then over a period of 4... (1922 views)
Large mammary glands. Our dog is a black + tan kelpie and has just had her first litter of puppies, six in... (5081 views)
Sick hamster or hibernating. Please help ! My hamster is not moving now but it is breathing.. I am not sure about... (8175 views)
Dog jealous over owner. My female dog is 2 years old. She's a black lab. She had puppies and my boyfriend... (8693 views)
Robaxin and Metacam. Rocky has been having back pain for over a week now. He's had this problem before... (8562 views)
Dog's urine smells unusual. A few days ago I noticed that my dog's urine smells a bit strong. I can't really... (20942 views)
See all questions...