Ectopic ureter or pelvic bladder?
Species: Dog
Breed: cocker spaniel/king
Age: 6-12 months

My dog ziggy is almost a year old. I got him at 6 months. He has a urination problem. He can hold it all night long with out a problem. When i come home from work he starts to pee in his crate as i walk in the door. This happens every day i come home from work. He also tends to pee around the house while he walks. I am always cleaning up after him. He gets let out around 8 or 9 times a day. He is crate trained and will go to the door to let me know he has to go out. But sometimes after i let him out about a half our later he might pee on the floor. I dont know what to do with him. Please help any advice would be great. I took him to the vet to check for a UTI and he was fine. He is a mixed breed cocker spaniel/king charles and something else mix.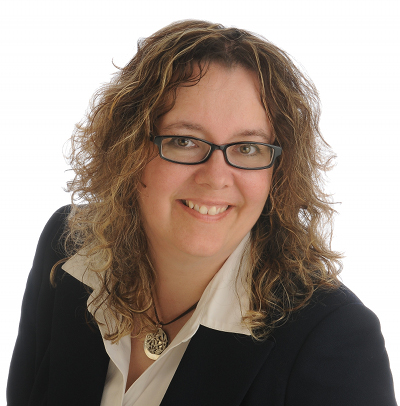 Dr. Marie replied:
This is definitely a frustrating problem!
I think what we need to figure out here is whether this is a behavioral issue or a medical issue.
I am wondering if what you are describing is a problem with an ectopic ureter. You can read a little bit more about this condition in this question that I answered:
Ectopic ureter
Basically an ectopic ureter happens when one of the paths from the kidneys to the bladder empties into the wrong spot. Dogs who have this problem will have trouble holding their urine when they move around. I have seen dogs with ectopic ureters that can hold their urine while sleeping.
Another possibility is something called a pelvic bladder. This happens when the bladder is located too far back on a dog and ends up inside the bones of the pelvis. The pelvic bones cause the bladder to not be able to fill up fully. Therefore, if the bladder gets even a little bit full it will empty involuntarily.
The way your vet would diagnose these is by doing a set of xrays called an intravenous pyelogram (IVP). This can usually tell us if there is a problem. Sometimes it can be hard to tell though. For those cases I usually send the xrays to a radiologist to interpret.
Depending on how bad the problem is sometimes we can do surgery to fix these types of problems.
The other possibility is if this is a behavioral problem such as excitement urination. Most puppies with excitement urination grow out of this problem by this age. Plus, excitement urination doesn't account for him urinating while he walks.
I really think there is a good chance that this is either an ectopic ureter or a pelvic bladder. It would be a great idea to call your vet and see if they think this is possible.
I hope that information helps!
Dr. Marie.
---
---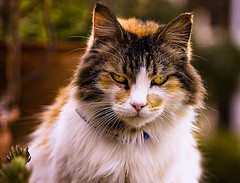 QUIZ: Is your cat secretly planning to murder you?
---
Disclaimer: Although Dr. Marie is a qualified veterinarian, the information found on this site is not meant to replace the advice of your own veterinarian. AskAVetQuestion.com and Dr. Marie do not accept any responsibility for any loss, damage, injury, death, or disease which may arise from reliance on information contained on this site. Do not use information found on this site for diagnosing or treating your pet. Anything you read here is for information only.

Popular questions...
Puppy walking in circles. Cj ended. Up missing found him at the shelter his ears(normally lay down) are... (5707 views)
Not eating and vomiting. Our Dog won't eat and drinks very little if any. Friday last weekend Harper's... (4094 views)
GNRH implant I am asking about the GnRH implant to bring a dog into heat. MY FIRST MAIN... (6005 views)
Green penile discharge. Hi, I have a 7 month old alaskan malamute. I have noticed that he has green... (4597 views)
Improper tail docking? I just acquired my puppy from a backyard breeder who I was told cut off the puppies... (3935 views)
maggots in guinea pig's cage Dear dr marie, i found maggots in my guinea pig's cage. So i want to know if he has... (7534 views)
Trim ferret's teeth? can you trim your ferrets teeth so that when they bite it wont hurt as much and if... (3685 views)
Grapeseed extract and dogs. Grape seed extract listed on some chicken jerky treats from china when looking after... (2483 views)
Vaccine FeLV positive cat? If my cat tested positive for FeLv should he still get vaccine boosters like fvrcp,... (1625 views)
Whipworm treatment? I was looking into a preventative whip worm product as my vet keeps telling me that... (2031 views)
See all questions...