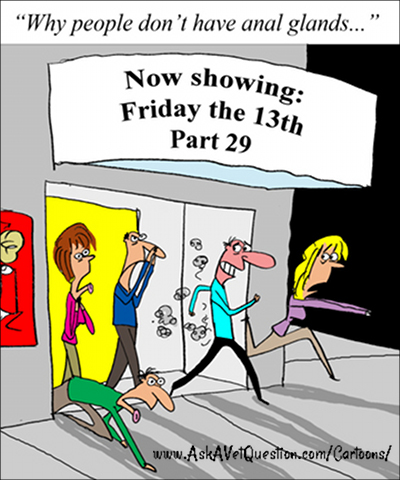 Some interesting facts about anal glands:
No one knows what purpose these glands have in dogs and cats.
The proper term for anal glands is "anal sacs".
When a dog or cat gets a sudden fright, they can involuntarily empty their glands.
Many wild animals can willfully express their anal glands. This is how skunks release their odor.
Click here to read more information on Anal Gland Problems in Dogs. The article includes a tutorial on how to express your dog's glands.