Important:
CHICKEN JERKY TREATS MAKING SOME DOGS EXTREMELY SICK!
---
Dog ate chocolate?

---
Latest posts from Dr. Marie's blog...
Dr. Marie recommends:
Older dog acting strange.
Species: Dog
Breed: Austrailan Shepherd
Age: 11-15 years

I have had Dakota since he was 3 months old and he will be 12 in January. The last couple of months his behavior has done a 180. I have two dogs and I have always been able to leave food in the car and they would never touch it. The other day I was in a store for about 10 min. and in that time he ate a whole bag of hot dog buns and a small apple pie. They never bark when left in the car and know not to get in the front seat. Now he barks aggressively at anything OR sits in the front seat and just kind of yips. He has become very clingy and wants to be in my lap if I'm sitting down or follows my every move when I'm up. He eats well, plays like a pup (second puppyhood?) and is in good "physical" health. The other day he got out of my backyard and I was working in the front. He didn't come up to me and I didn't know he was out until I heard a horn honk and looked up and he was standing in the middle of the road just staring at the car honking it's horn. Wouldn't move until I called him. His hearing and eyesight are fine. Is this a form of senility that just comes with age or is there some supplement or vitamin that would help him.

Thanks.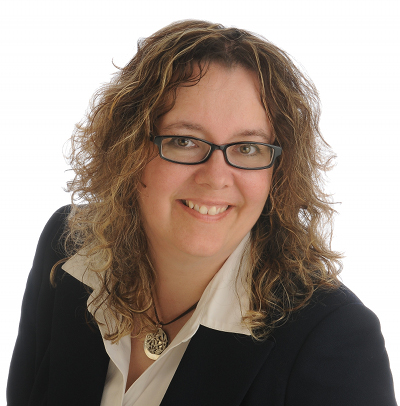 Dr. Marie replied:
Sorry to hear that Dakota is having these problems.
Does Dakota drink a lot of water? If so, it may be that he has something called Cusing's Disease. Cushing's can cause a dog to have an increased appetite. They have more cortisol (adrenaline) in their system so they can be "on edge" more.
Cushing's is treatable but it can be expensive to treat.
I have also seen dogs get cognitive function which is similar to senility in people. This can cause all sorts of strange behaviors. Unfortunately there is no test for this condition. Many dogs can be helped with medication or with a special food called Hill's b/d. Both of these would need to be prescribed by your vet.
Another possibility for him to be more aggressive as he gets older is if he has pain, for example, from arthritis. If your vet suspects this they may try him on a course of pain medication to see if this makes a difference.
There really isn't any supplement or vitamin that I can recommend.
I hope everything is ok!
Dr. Marie
---This question was asked in our Ask A Vet For Free section.---
---
---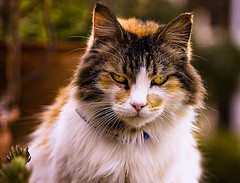 QUIZ: Is your cat secretly planning to murder you?
---
Disclaimer: Although Dr. Marie is a qualified veterinarian, the information found on this site is not meant to replace the advice of your own veterinarian. AskAVetQuestion.com and Dr. Marie do not accept any responsibility for any loss, damage, injury, death, or disease which may arise from reliance on information contained on this site. Do not use information found on this site for diagnosing or treating your pet. Anything you read here is for information only.