Important:
CHICKEN JERKY TREATS MAKING SOME DOGS EXTREMELY SICK!
---
Dog ate chocolate?

---
Latest posts from Dr. Marie's blog...
Dr. Marie recommends:
Black spots on belly and chest.
Species: Dog
Breed: Cocker Spaniel
Age: 2-5 years

Hello, About a month ago we noticed these black spots on Xander's belly. There were just a few, but they have spread and now are starting to go up his chest. They look like scabs, but are smooth to the touch. We have given him baths, but that didn't really make a difference. We have taken pictures, that we can send if that would help.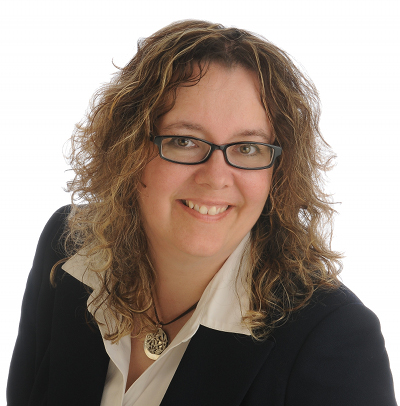 Dr. Marie replied:
I would love to see pictures before I reply. You can send them to photos@askavetquestion.com.
Thanks!
---
---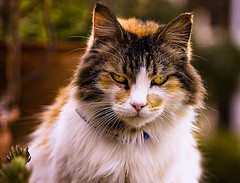 QUIZ: Is your cat secretly planning to murder you?
---
Disclaimer: Although Dr. Marie is a qualified veterinarian, the information found on this site is not meant to replace the advice of your own veterinarian. AskAVetQuestion.com and Dr. Marie do not accept any responsibility for any loss, damage, injury, death, or disease which may arise from reliance on information contained on this site. Do not use information found on this site for diagnosing or treating your pet. Anything you read here is for information only.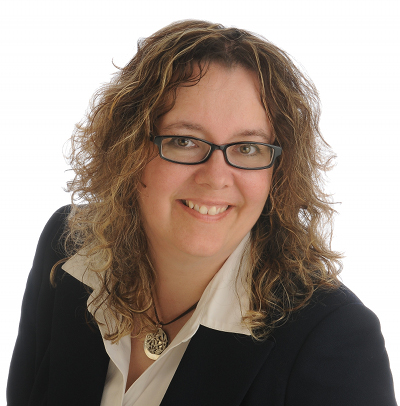 Dr. Marie replied:
Thanks for the photos. I've included two of them here: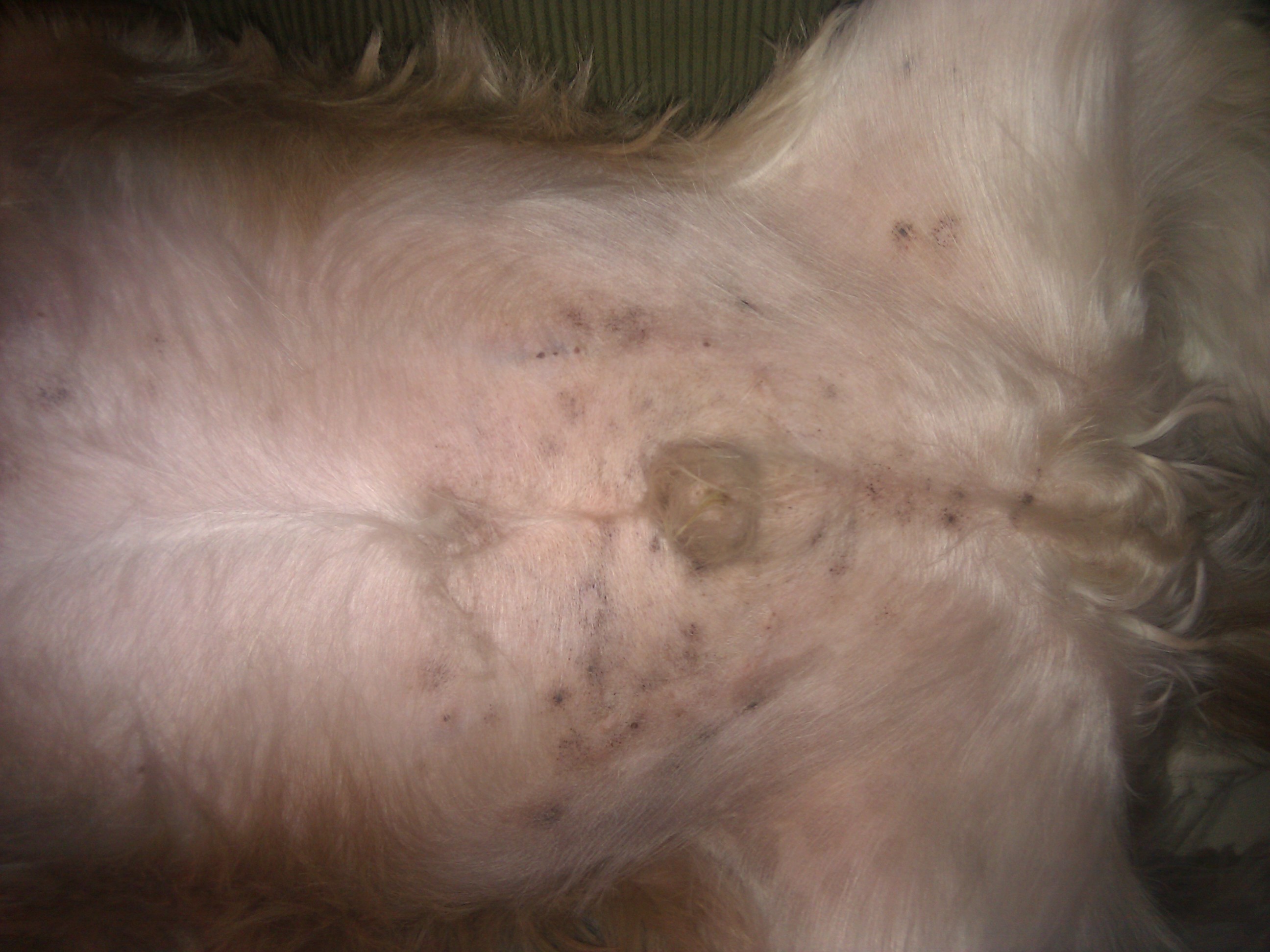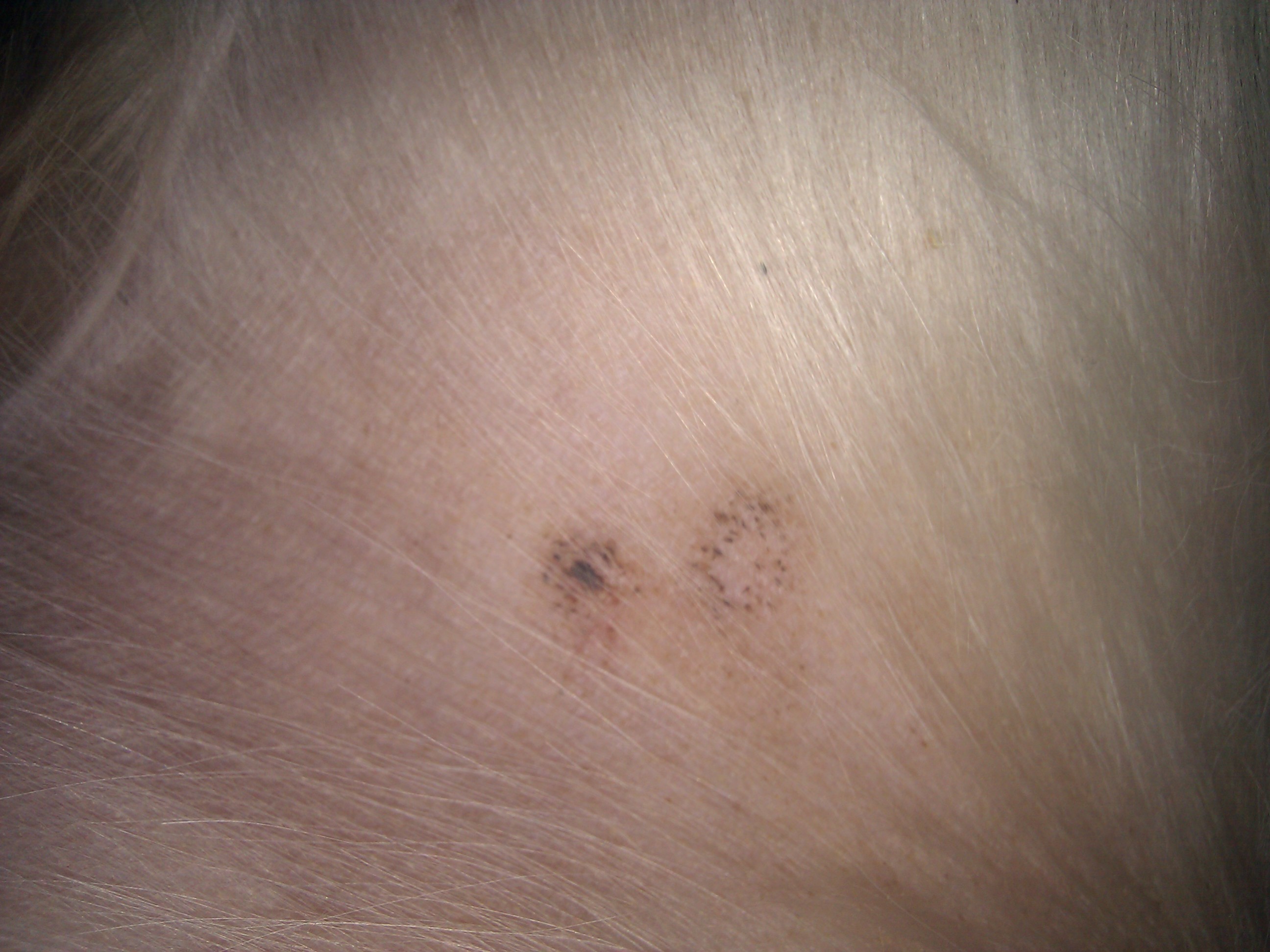 I have seen dogs have spots like this before. The answer to what they are depends on whether or not they are itchy. If they are not itchy then they are likely nothing to worry about. Some dogs will just get little deposits of pigment on their belly.
But, if they are itchy, it's possible they are caused by a bacterial infection. If so, he'll need to see the vet for antibiotics.
My guess from what I've seen though is that they are nothing to worry about!
Customer reply:
Thanks Dr. Marie!