Important:
CHICKEN JERKY TREATS MAKING SOME DOGS EXTREMELY SICK!
---
Dog ate chocolate?

---
Latest posts from Dr. Marie's blog...
Dr. Marie recommends:
In heat cat spay.
Species: Dog
Breed: Golden Retriever
Age: 2-5 years

Dear Dr. Marie,

Gracie was spayed today (by laser). When I picked her up the vet tech said that there was an extra charge because she was in heat. Her vulva is not swollen and she is not bleeding. I DON"T CARE ABOUT THE EXTRA MONEY. I'm just really worried that she may have extra complications because of being heat for the spay. I'm a little irritated with the vet because if I thought she was in heat I wouldn't have had her done. She had her surgery around noon and she is still pretty lethargic. She has peed and pooped. Also puked twice. I have an anxiety disorder and I guess what I need more than anything is reassurance.

Thanks,
Lisa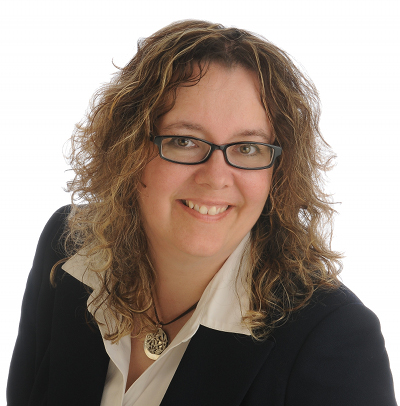 Dr. Marie replied:
Hi Lisa and thanks for your question.
Hopefully I can explain what happened with your little girl's situation today.
With cats, there are sometimes no external signs that they are in heat. With
dogs
we can see an obviously swollen vulva and a bloody discharge. But cats don't usually have obvious signs of heat that we can see on physical exam.
With dogs, the surgery is often much more difficult when they are in heat, especially for a large dog. The blood vessels that we need to tie off are much larger and the tissues are more difficult to handle and so it can be very difficult. So, when a dog is in heat I always want to postpone the surgery until a few weeks after her heat.
However, with cats, there are a few differences.
First, as stated before, we don't always know that she is in heat. Second, cats don't go in and out of heat every 6 months like dogs do. They can go in and out of heat in a matter of days. And, we never know how long they will be in heat for. So, even if we did suspect that she was in heat, it would be difficult to try to reschedule her surgery to a time when she wasn't in heat.
For most cat spays, being in heat makes no difference to the cat as far as her recovery time or the amount of pain or discomfort goes. However, it is a little more difficult for the surgeon. It usually takes a little bit more time and sometimes more suture material. And this is why the extra charge is there.
It is quite normal to be lethargic for up to 48 hours after the spay. The vomiting may be because of the medications that she received for her anesthetic. I wouldn't say it is "normal" to vomit after having a spay, but it certainly can happen. If she has eaten for you then this is an excellent sign that she is recovering well.
I hope that helps relieve your fears a little. Let me know if you have more concerns.
Dr. Marie.
---
---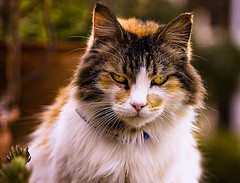 QUIZ: Is your cat secretly planning to murder you?
---
Disclaimer: Although Dr. Marie is a qualified veterinarian, the information found on this site is not meant to replace the advice of your own veterinarian. AskAVetQuestion.com and Dr. Marie do not accept any responsibility for any loss, damage, injury, death, or disease which may arise from reliance on information contained on this site. Do not use information found on this site for diagnosing or treating your pet. Anything you read here is for information only.
Customer reply:
She is a dog not a cat. Couldn't he have told by her external vulva that she wasn't in heat? now that the spay is over, are there more complications because she was in heat? She has refused all food. I really feel he should have told me she was in heat so I could have delayed the surgery. Do the internal structures swell before the vulva. The surgery ending up costing $660. I just hope she is okay.
Lisa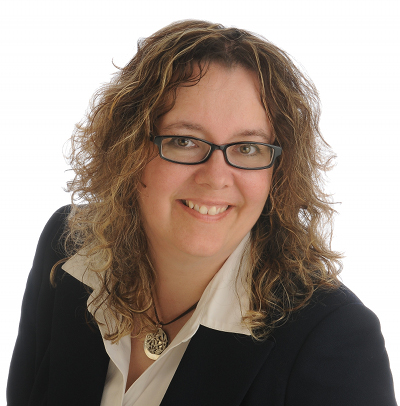 Dr. Marie replied:
Oh, I am so sorry that I misread your question. I have no idea why I saw cat. My apologies.
This is a slightly different situation. In most cases, we really should be able to tell if a dog is in heat. In my practice, my technicians do a thorough check of each animal before they put her under anesthetic and that check includes checking the vulva to see if it is swollen or if there is discharge.
If so, then I usually give the client the option of rescheduling (which is my preference) or going ahead with the knowledge that the surgery will be longer and a little more difficult and cost more.
I have occasionally though had a few episodes where my technicians have not picked up the fact that a dog was in heat. One possible reason could be if she was really early in her heat. In this case she may not have an obvious discharge yet. And the vuvlar swelling may not be obvious either. Another reason would be if she was a really excitable dog. Some dogs will not allow anyone to look at their back end closely. I have had cases where we only noticed that the dog was in heat once they were under anesthetic. At this point, it is a tough call whether or not to go ahead because it would be a shame to have to wake her up and then do another anesthetic at another date.
There really should not be more complications after the spay because she was in heat. The only exception would be if she had excessive bleeding during the surgery. If this were the case though your vet likely would have told you of this complication. Otherwise, she should recover just like any other dog spay.
I have seen many dogs who do not want to eat the night of their surgery and so I am not too concerned about this.
I'd like you to have a look at her gums. The only major concern I would have is if her gums looked extremely pale (i.e. almost white). If so, then I would be concerned that she is bleeding and this is serious. But, most likely she will eat a little for you in the morning and get back to normal within the next few days.
I apologize again for calling Gracie a cat! I don't know where my head was! Please let me know if you have more concerns.
Dr. Marie.
Customer reply:
Her gums are perfectly pink. I cannot thank you enough for taking the time to talk with me. This anxiety disorder I have is awful!!! She lets me look at her vulva with no problem and it looks perfectly normal to me with no swelling or discharge. Oh well, Its over now and I am glad to hear she should recover like a normal spay. Thanks again! I am kind of afraid to sleep tonight! She hates the e collar and fights it nonstop. ( I took it off and she hasn't bothered her incision at all.) Anyway, thanks again.
Lisa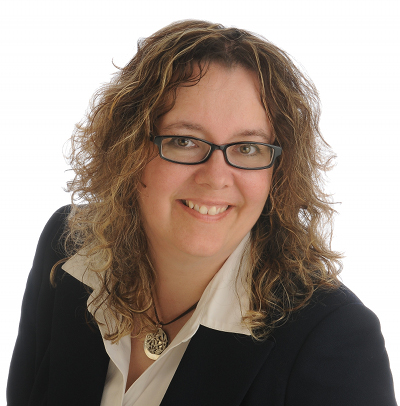 Dr. Marie replied:
You're very welcome Lisa. I pray for peace for you and Gracie tonight as you sleep!