How to socialize fearful dog.
Species: Dog
Breed: sheltie
Age: 1-2 years

how do you socialize a fearful dog? this dog I have will not go by anyone, if I walk her and someone comes to talk to me like a neighbor, she will run away or bark and run away. she will not approach people and no one can pet her. she will bark at people too on walks. I don't know what to do with this dog. I want to keep her but I want a more social dog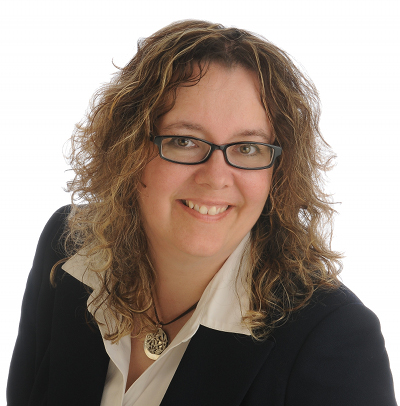 Dr. Marie replied:
This is a tough question to answer as this kind of problem can be difficult to deal with. Often Shelties are very timid dogs. However, I have seen some dogs who can be rehabilitated and can learn to deal with their fears.
Here are a few suggestions for you:
1.
Never reprimand her.
This dog needs to build up her confidence level. If she is reprimanded at all then this can really affect her confidence level and also can build upon her fear level.
2.
We need to do lots of things to build up her confidence level.
Find things that she loves and spend lots of time doing these things. For example, if she loves playing ball, then play ball for 1-2 hours a day (if you have the time.) Then, bring the ball to a public place and play with her. All the time, only speak positive and give her lots of rewards.
3.
See if you can get a friend to help you learn to socialize her.
You need to set up a plan where you very gradually get her used to seeing you talk to other people. First, start with no people around. Teach her a command such as "sit". When she sits, she gets a treat. Then, have your friend stand around the corner. Tell Lily to sit, and give her a treat. Do it a few times. Then, on say, the fourth time, have your friend walk into the room. Tell Lily to sit and give her a treat and then have your friend leave. Do this several times until she is totally comfortable with this. Then, have your friend come a little closer to you the next time. Each time she seems like she is comfortable, push it a bit further until eventually your friend is talking to you and Lily will still sit and receive a treat. This may take several days to do. If she's fearful at any point then go back to the previous level.
Once you've mastered #3, try the same thing again with a different friend. Then, work up to trying this in a public place.
Something else that will really help is to enroll her in obedience classes. This will help her get used to public places with lots of people. But be sure you find a class that uses only positive reinforcement, not negative training.
If she is REALLY fearful, you can talk to your vet about having her on an anti-anxiety medication such as Clomicalm for a few months while she is in training.
Ultimately, the best thing I could recommend would be to ask your vet for a referral to a veterinary behavioralist.
I hope these tips help!
Dr. Marie.
---
---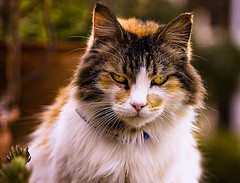 QUIZ: Is your cat secretly planning to murder you?
---
Disclaimer: Although Dr. Marie is a qualified veterinarian, the information found on this site is not meant to replace the advice of your own veterinarian. AskAVetQuestion.com and Dr. Marie do not accept any responsibility for any loss, damage, injury, death, or disease which may arise from reliance on information contained on this site. Do not use information found on this site for diagnosing or treating your pet. Anything you read here is for information only.