Important:
CHICKEN JERKY TREATS MAKING SOME DOGS EXTREMELY SICK!
---
Dog ate chocolate?

---
Latest posts from Dr. Marie's blog...
Dr. Marie recommends:
Bump on dog's ear.
Species: Dog
Breed: Dogue de Bordeaux
Age: 1-2 years

Hi Dr. Marie

My dog Syrous is 22 months old and is a Dogue de Bordeaux. 2 days ago I was rubbing Sy's ear and I noticed a little bump. Tonight when I got home I was rubbing the same ear and noticed it was a bit bigger and has turned into a scab. If you lightly put pressure over the spot you can still feel a bump. Could it be a bit from an insect or something more serious.

Thank You,

Joe Patterson


ps. please reply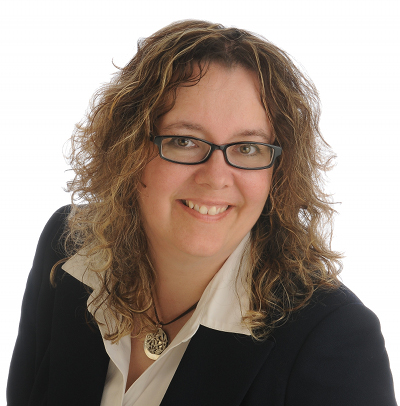 Dr. Marie replied:
Hi and thanks for your question. It's always hard to answer questions about skin issues without being able to see the dog but I'll give you my thoughts.
There certainly is a good chance that this is simply a scab from an insect sting or even a wound from a nip from another dog.
If the lump comes back then I would have it checked out by your vet to make sure that it is not a mast cell tumor as these can be serious lumps.
It could also be something called a histiocytoma. These look something like this: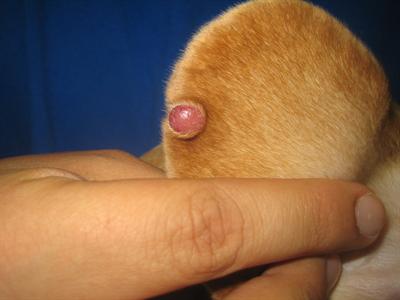 Sarcoptic mange (a skin mite) can cause itchiness and scabbing on the ear margin as well.
If it is something simple like a bug bite it should be cleared up in a few days. If it is not clearing up then a vet visit is a good idea.
Dr. Marie
---This question was asked in our Ask A Vet For Free section.---
---
---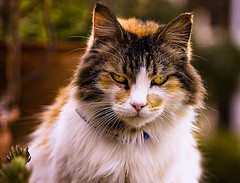 QUIZ: Is your cat secretly planning to murder you?
---
Disclaimer: Although Dr. Marie is a qualified veterinarian, the information found on this site is not meant to replace the advice of your own veterinarian. AskAVetQuestion.com and Dr. Marie do not accept any responsibility for any loss, damage, injury, death, or disease which may arise from reliance on information contained on this site. Do not use information found on this site for diagnosing or treating your pet. Anything you read here is for information only.