Important:
CHICKEN JERKY TREATS MAKING SOME DOGS EXTREMELY SICK!
---
Dog ate chocolate?

---
Latest posts from Dr. Marie's blog...
Dr. Marie recommends:
Cut my dog while grooming.
Species: Dog
Breed: small mixed phalene
Age: 2-5 years

My mother was trimming Levi's fringe, and accidentally cut skin instead. Needless to say, the wound does not have any rough edges. The wound is on one of his hind legs in between hip joint near his groin and where a human's knee would be -- his upper thigh.

The wound does not appear to be infected. It doesn't have red edges, nor is it inflamed nor warm. There is no discoloration or anything at all that resembles puss or oozing. My parents ran a cotton swab over it just to see if there was any clear slime or ooze, and the swab came back with nothing.

That being said, the wound doesn't seem to be forming a scab. We thinks this might be because Levi is licking it when he is left alone.

Should we get an Elizabethan collar to stop him from licking?
Or, is his licking helping him heal and we just don't realize it?
Should the wound be covered or left open to the air?

Thanks for your assistance!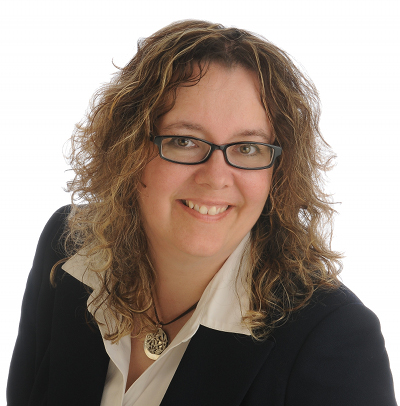 Dr. Marie replied:
Aw, the poor guy!
First of all, don't feel too bad. This type of thing happens really often. I once worked with a very experienced veterinary technician who was grooming a cat and she thought she was cutting out a matt but she actually cut a massive amount of skin off of the cat and the cat needed stitches!
Your question is a tough one for me to answer without seeing the wound. Ultimately it would be best to have a vet take a look at it to see if it either needs some stitches or possibly some antibiotics. However, a good number of these wounds will heal up on their own. They will often take several weeks to heal over completely.
If Levi is licking at this occasionally (i.e. 4-5 times per day) then I am not too worried about it. But if he is obsessing over it then, yes, an E-Collar would be a good idea. On the other hand, if he is licking obsessively then it may be a sign that it is infected (even if you don't see pus), and therefore he'd need antibiotics.
If you do need an E-collar, you may want to look into something called the Bite-Not Collar. These things are awesome because the dog doesn't need to wear a cone. You can see these here:
Bite Not Collar.
Another decent type of E-Collar is a soft collar called
Trimline
.
When I have an animal with an open wound, one thing I will often recommend in order to speed up the healing is something called hydrotherapy. This is where you take a removable showerhead and use a soft stream of lukewarm water over the wound for about 10 minutes, 3 times a day.
I don't usually recommend any creams or lotions at all, and covering it usually is not a good idea.
I hope he heals soon!
Dr. Marie.
---
---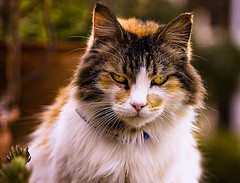 QUIZ: Is your cat secretly planning to murder you?
---
Disclaimer: Although Dr. Marie is a qualified veterinarian, the information found on this site is not meant to replace the advice of your own veterinarian. AskAVetQuestion.com and Dr. Marie do not accept any responsibility for any loss, damage, injury, death, or disease which may arise from reliance on information contained on this site. Do not use information found on this site for diagnosing or treating your pet. Anything you read here is for information only.