Important:
CHICKEN JERKY TREATS MAKING SOME DOGS EXTREMELY SICK!
---
Dog ate chocolate?

---
Latest posts from Dr. Marie's blog...
Dr. Marie recommends:
Black spot on side of hamster.
Species: Other
Breed: syrian hamster
Age: 1-2 years

My hamster is about 2 years old and has always had a black spot on the right side of his back. I always figured it was fur color. About a month ago he started itching and balding around that area. I brought him to the vet which was inconclusive. They gave me mite meds as a precaution. His balding has go worse and I can now see that the black spot is a cluster of black lumps. I don't know if this could be a birthmark or what but he seems to be aiming for that when he scratches.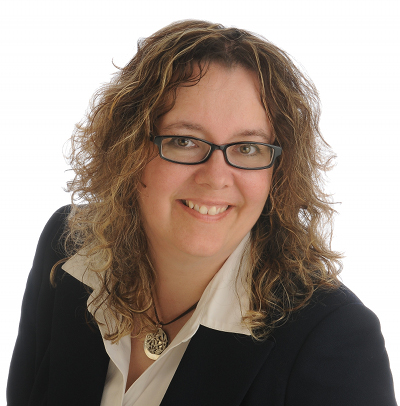 Dr. Marie replied:
I'm guessing that what you are seeing on your hamster is a scent gland. Here is a picture of a scent gland on a hamster: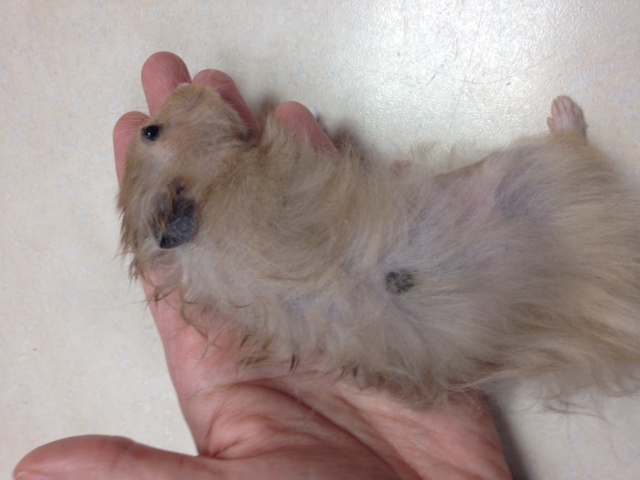 (Note, the hamster pictured above had some serious health issues that caused him to lose his hair, so he does not look well. But, I took the picture to be able to show people that a black spot on the side of a hamster is likely a scent gland.)
These glands are normal on Syrian hamsters. They are present on all males. Females do have them, but they tend to be much harder to see.
Sometimes scent glands can become infected which could cause the itchiness and balding. If this is the case, then the vet can prescribe a topical antibiotic cream that may help.
It's also possible for these glands to become cancerous.
And finally, it's possible that the problem is not with the scent glands, but as in the hamster in the picture above, there could be another condition that is causing hair loss such as
cushing's disease
or parasites such as demodex.
---This question was asked in our Ask A Vet For Free section.---
---
---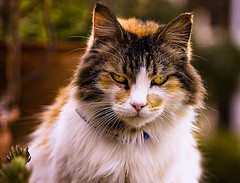 QUIZ: Is your cat secretly planning to murder you?
---
Disclaimer: Although Dr. Marie is a qualified veterinarian, the information found on this site is not meant to replace the advice of your own veterinarian. AskAVetQuestion.com and Dr. Marie do not accept any responsibility for any loss, damage, injury, death, or disease which may arise from reliance on information contained on this site. Do not use information found on this site for diagnosing or treating your pet. Anything you read here is for information only.