Important:
CHICKEN JERKY TREATS MAKING SOME DOGS EXTREMELY SICK!
---
Dog ate chocolate?

---
Latest posts from Dr. Marie's blog...
Dr. Marie recommends:
intercat aggression
Species: Cat
Breed: tabby
Age: 1-2 years

We have four brothers that are 1 year old. They were wild cats when their mamma left them on our porch when they were about 2 months old. We have taken care of them ever since. Within the past couple of months, they have been aggressively fighting. Recently, we had them neutered to help suppress this aggression. However, we are still having trouble. Claws is the runt and he gets along with everyone. Fuzzy seems to be "picked" on or "bullied" by Red and Ratty. Fuzzy gets jumped when he comes out of the litter box. Red and Ratty are always postering towards Fuzzy. The fights are where fur is everywhere, cuts and abrasions, and defication. Fuzzy will deficate anywhere now for fear of being jumped coming out of the litterbox. We use a spray bottle to breakup the fighting. We have at least two fights a day now. They usually occur in the mornings. What can we do about this? We don't want to get rid of any of them, but we don't know what else to do.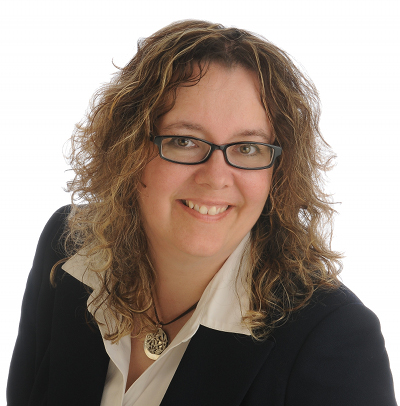 Dr. Marie replied:
This is a difficult situation! It is sometimes hard (but not impossible) to change aggressive behaviors in feral cats.
You mentioned you had them neutered recently. If it has been really recently, you may find that things settle down in the next couple of weeks. It will take 2-3 weeks for the hormones to get out of their system.
You may want to look into a product called
feliway
. It is a pheromone which is a safe hormone that is released into the air. It has been proven to help reduce intercat aggression.
Another option is to keep them separated and then after a period of a week or two gradually give them supervised time together.
Sometimes in a situation like this it helps to have one or more of the cats put on a behavior modifying medication such as amitryptiline. Often this is done for a few months and then the cat can be gradually weaned off of the medicine.
I would highly advise you to talk to your vet about a behavior consult or even a referral to a veterinary behavior specialist. There are a number of things that can be done here, but it will take a good amount of time and in depth discussion...which is more than I can do for you online.
I really hope they are doing better soon!
Dr. Marie.
---This question was asked in our Ask A Vet For Free section.---
---
---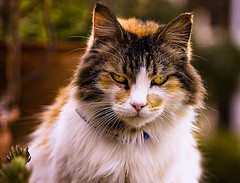 QUIZ: Is your cat secretly planning to murder you?
---
Disclaimer: Although Dr. Marie is a qualified veterinarian, the information found on this site is not meant to replace the advice of your own veterinarian. AskAVetQuestion.com and Dr. Marie do not accept any responsibility for any loss, damage, injury, death, or disease which may arise from reliance on information contained on this site. Do not use information found on this site for diagnosing or treating your pet. Anything you read here is for information only.