Important:
CHICKEN JERKY TREATS MAKING SOME DOGS EXTREMELY SICK!
---
Dog ate chocolate?

---
Latest posts from Dr. Marie's blog...
Dr. Marie recommends:
Dog is limping after back surgery.
Species: Dog
Breed: greyhound
Age: 8-11 years

Chloe is 9yrs of age. She has been lame in her left hind leg for the past 3 yrs but MRI scans did not clearly show the problem. IN the last 12 months her condition deteriorated in that her lameness was much worse so she has another MRI scan at another hospital and straight away they saw what the problem was a slipped disc at S7/L1. So she underwent a dorsal laminectomy about 5.5weeks ago and when I collected her from the hospital, I saw her walk without a limp and indeed come home without a limp and do very well. However, when she had her staples removed at 12days she had a bit of a limp from the walk to the vets from the car. It took a week to go. According to the discharge notes, it said I should walk her twice a day for 5 minutes so I started 3 days ago and she is incredibly lame now, so I stopped immediately. She is taking Previcox, Metacam and an anti depressant for the pain. I am worried sick. The surgeon said it is his policy not to prescribe meds over the phone and I will have to wait until 13th/14th January for him to assess her. I am worried she will not get better. She is resting nicely and complying well with not moving and I intend to keep her that way for a month at least.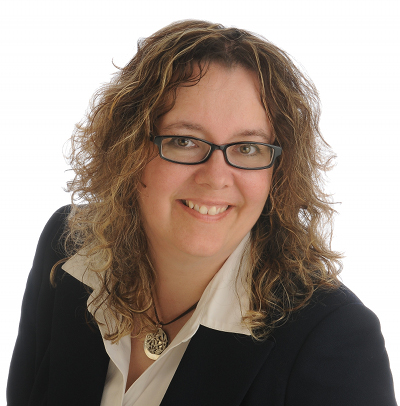 Dr. Marie replied:
Oh, poor Chloe. It sounds like she has been through a lot!
Spinal problems can be very difficult to deal with.
From what you have described it sounds like she should be seen sooner than 2 weeks from now. For this type of problem, you can probably have your regular veterinarian examine her sooner than that. They will be able to determine if there are neurological problems again. If not, then they can alter her pain medications if necessary.
Are you sure she is on both Previcox and Metacam? These are both drugs called NSAIDS and it would be very unusual for these to be prescribed at the same time.
I think it is a good idea to keep her as quiet as possible. Definitely do not allow her to do any jumping or any stairs.
When your vet is able to see her they may add an additional medication for pain such as Tramadol. They will be able to examine her as well to determine if there is anything else going on. It's possible that the limp is due to something other than her back.
I hope she starts to improve soon!
Dr. Marie.
---
---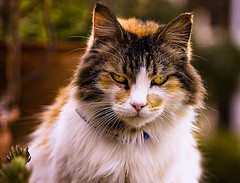 QUIZ: Is your cat secretly planning to murder you?
---
Disclaimer: Although Dr. Marie is a qualified veterinarian, the information found on this site is not meant to replace the advice of your own veterinarian. AskAVetQuestion.com and Dr. Marie do not accept any responsibility for any loss, damage, injury, death, or disease which may arise from reliance on information contained on this site. Do not use information found on this site for diagnosing or treating your pet. Anything you read here is for information only.