Important:
CHICKEN JERKY TREATS MAKING SOME DOGS EXTREMELY SICK!
---
Dog ate chocolate?

---
Latest posts from Dr. Marie's blog...
Dr. Marie recommends:
Should this tumor be removed?
Species: Dog
Breed: Cavoodle (cavalier p
Age: Less than 3 mon

My neice's 8-month old cavoodle has a growth on his shoulder. When we first noticed the lump last week we took him to the vet who performed a fine needle aspirate. She said it showed fatty cells with some blood & spindle cells. She said it needed to be removed and organised surgery for this week. She then phoned and said that she had another vet look at it and it was low risk so doesn't need to be removed. When we asked why, she said because of his age it was highly unlikely to be anything sinister and that she originally wanted to remove it just to take a closer look. She then said the aspiration showed fatty cells with some fibrous tissue cells. Are fibrous tissue cells the same as spindle cells? Are they interchangeable terms? What kind of malignancy could she have originally suspected? A spindle cell tumor or a mast cell tumor or something else? would this most likely be a lipoma or spindle cell lipoma. We're very concerned and still want to have it removed. What would you recommend? Would you remove it?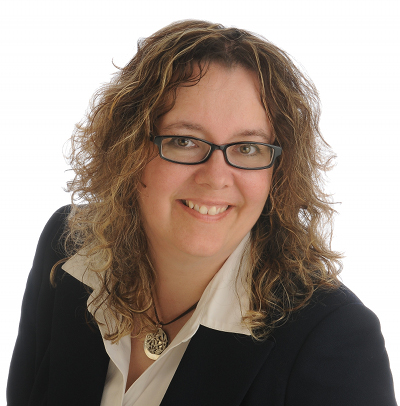 Dr. Marie replied:
This is an interesting situation.
My first thought is that it is extremely unlikely for an 8 month old dog to have a cancerous tumor, so this is probably not anything serious.
When we do a fine needle aspirate, we only get to see a few cells in a mass. It's difficult to say with certainty what we are seeing. I know I personally wouldn't feel comfortable diagnosis a tumor as a spindle cell tumor without sending the slide to a pathologist to see.
So, what I am guessing has happened is that the vet saw cells that were long and thin and said they looked like spindle cells. But there are a number of things that can cause cells that look like that.
Do you know if Tobe has had a vaccination in the spot where the lump is? It's possible it is something called a vaccination granuloma. These are rarely anything to worry about but occasionally they can become something called a fibrosarcoma which is definitely really serious.
A mast cell tumor is something that we can see on young dogs. However, a mast cell tumor is usually quite easy to diagnose with a fine needle aspirate and the cells do not look spindle like at all.
Another possibility is something called a histiocytoma. A histiocytoma is a benign lump that young dogs can get and they go away on their own within a few months.
It's hard to say whether or not I would remove it. Depending on the size, I may consider a local anesthetic and a tissue biopsy of the mass. A tissue biopsy tells us
much
more than a fine needle aspirate and will tell us whether we need to remove it.
The other possibility is to send the slides that they made from the fine needle aspirate to a pathologist to confirm that it is nothing serious.
I hope that helps!
Dr. Marie.
---
---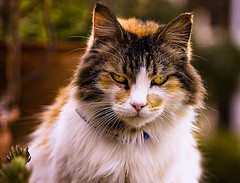 QUIZ: Is your cat secretly planning to murder you?
---
Disclaimer: Although Dr. Marie is a qualified veterinarian, the information found on this site is not meant to replace the advice of your own veterinarian. AskAVetQuestion.com and Dr. Marie do not accept any responsibility for any loss, damage, injury, death, or disease which may arise from reliance on information contained on this site. Do not use information found on this site for diagnosing or treating your pet. Anything you read here is for information only.
Customer reply:
Great, thanks Dr. Marie. Tobe was desexed just before christmas, but I don't think he would have had an injection on his shoulder. I guess I'm just worried that if they have misdiagnosed him it would be too late to just excise the lump and he'd have to undergo chemo or radiotherapy or worse. We love our puppies like children and we just want whats best for Tobe. We don't want to risk his health and would therefore prefer to remove the lump. Is it possible that it can be just a fatty cell with fibrosis tissue present? The vet said it is most likely a fatty tumor (lipoma) because it is soft and moveable and suggested we just monitor the lump to see if it grows, but would it be too late then? And are there any risks involved of the lump bursting or turning malignant?
Customer reply:
I forgot to mention that it was a soft squishy lump under the skin that feels like a liopma. The vet expected to find only fatty cells but was thrown when she found the fibrous tissue cells.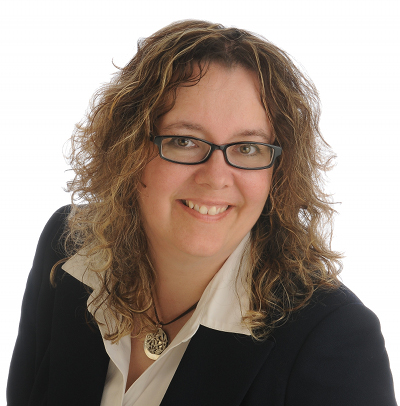 Dr. Marie replied:
I think if you approach your vet and tell them that you are worried and would like to remove the lump that they would be more than happy to do so.
The other thing you could do is ask them if they could send a slide of a fine needle aspirate to a pathologist to review. A pathologist should be able to tell you whether there is anything to worry about.
Dr. Marie.
Customer reply:
Great. Thanks again!