Important:
CHICKEN JERKY TREATS MAKING SOME DOGS EXTREMELY SICK!
---
Dog ate chocolate?

---
Latest posts from Dr. Marie's blog...
Dr. Marie recommends:
How to get cat to lose weight.
Species: Cat
Breed: DSH
Age: 1-2 years

I have an overweight cat - we have gotten him down by three pounds but needs to lose another two! He is on special cat food for overweight cats which was advised by the vet. I have spent 10 to 20 minutes per evening playing with him however he gets bored with wand toys. We've tried the laser but that lasted about 5 minutes. He sometimes will chase after practice golf or pingpong balls. This is very frustrating. Is there something else we might try?

Thank you.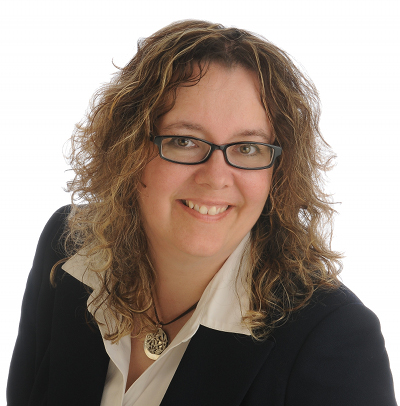 Dr. Marie replied:
First of all, good for you for showing an interest in keeping your cat a healthy weight! I see so many cats who are horribly overweight and their owners just don't seem to care!
You are doing the right things. I'll see if I can add some more ideas to help you.
You mentioned that Bernie is on a prescription weight loss food. Which one is it? In the past I used to use a lot of r/d, fiber formula and similar ones. Recently I have had very good success using Royal Canin Calorie Control for cats.
Whatever food you use, be sure that you measure out exactly how much he is getting. Often we think we are giving 1/4 cup, but really we are giving a heaping cup that is closer to 1/2.
Another idea is to only give Bernie food in a treat dispensing ball. Here are some examples:
The idea is that the only time your cat gets food it is in one of these balls. Or, you can give half of the food normally and the other half in a ball. In order to get food he has to knock the ball around and pieces come out, so he has to do some physical activity to get his food.
For some other ideas for ways to exercise your cat, check out this website:
The indoor pet initiative.
Another thing you can do if you don't want to use the treat balls mentioned above is to put several food bowls in different areas throughout the house and put just small amounts of food in each of these dishes. Then he's got to roam around in order to get the food. This works especially well if you have multiple floors. If he's got to go up and down the stairs a few times per day this will help to burn calories as well.
The other thing that I would advise is to not expect results too quickly. With cats, any weight loss is a great thing! It may take a year or more to lose those extra one to two pounds.
Hope that helps!
Dr. Marie.
---
---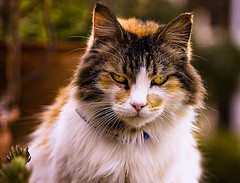 QUIZ: Is your cat secretly planning to murder you?
---
Disclaimer: Although Dr. Marie is a qualified veterinarian, the information found on this site is not meant to replace the advice of your own veterinarian. AskAVetQuestion.com and Dr. Marie do not accept any responsibility for any loss, damage, injury, death, or disease which may arise from reliance on information contained on this site. Do not use information found on this site for diagnosing or treating your pet. Anything you read here is for information only.