Important:
CHICKEN JERKY TREATS MAKING SOME DOGS EXTREMELY SICK!
---
Dog ate chocolate?

---
Latest posts from Dr. Marie's blog...
Dr. Marie recommends:
Ovarian remnant syndrome
Species: Cat
Breed: domestic short hair
Age: 2-5 years

hi i had my cat spayed a year ago and she went back into heat (full blown moaning ,butt up in the air,,i had no idea this kind of thing could happen but ive found some info online sbout it..i contacted the clinic that did the procedure and the Dr. said bring her back in when she goes into heat again and she will see if anything was left behind to trigger her heat and she said no charge of course .. .i just dropped her off at the vet this morning and now she said if i dont find anything you will have to pay ,,well i asked the price and its 4 times higher then what i initially paid for the spay.is this norm for an exploritory surgery ?..and if something was left behind is it an easy thing to find a year later..what i am really asking is is this common and is it an easy fix for a vet ?.i paid for a service what are my rights if that service wasnt done right....sorry about the length i wasnt sure how to go about writing this...thank u so much for any and all info u can give me.. by the way im not wanting to bash this vet she has done alot of my animals in the past and ive been very happy with her ,,i just wanted to be prepared when i go back and pick up my cat..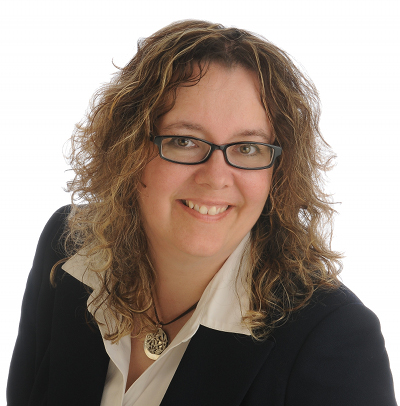 Dr. Marie replied:
This is a tough situation!
First of all, thank you for your positive attitude towards your vet. This makes situations like this easier for everyone to handle.
What we are concerned about here is ovarian remnant syndrome. It is not common but it can happen. There are a couple of possible reasons for it to happen. One is if part of an ovary was not fully removed during the spay. It is really uncommon for this to happen as usually it is quite clear whether the whole ovary has been removed.
The next possibility is if there was some extra ovarian tissue in her body. Sometimes we will do this surgery and find a small piece of ovary stuck to the spleen. When this happens we never know if this was a defect that was always present in the cat, or if somehow the vet doing the surgery had cut part of the ovary off.
So, here are my comments regarding the costs of this surgery. If the vet goes back in and finds that there is part of an ovary that had been obviously left in there, then it means that the original surgery had not been done correctly. If this is the case then they will likely not charge. If there is some ovary found on the spleen then it will be up to the vet's discretion whether to charge or not, but my guess would be that they would do it for no charge.
However, if nothing is found then it means that the symptoms she is showing are not related to her being in heat. If this is the case, then the vet has done surgery but has not been negligent on the first surgery. So, yes, it would need to be paid for.
The cost of a spay is usually greatly reduced (usually because of competition and also so that more people will have their animals spayed) compared to a normal abdominal surgery. Also, when they are looking for a piece of ovary they will have to make a much larger incision than a regular spay and it will be a longer surgery.
In my office the cost for an abdominal surgery like this would usually be between $800-$1500.
I hope everything goes ok!
Dr. Marie.
---This question was asked in our Ask A Vet For Free section.---
---
---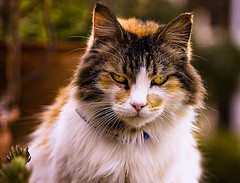 QUIZ: Is your cat secretly planning to murder you?
---
Disclaimer: Although Dr. Marie is a qualified veterinarian, the information found on this site is not meant to replace the advice of your own veterinarian. AskAVetQuestion.com and Dr. Marie do not accept any responsibility for any loss, damage, injury, death, or disease which may arise from reliance on information contained on this site. Do not use information found on this site for diagnosing or treating your pet. Anything you read here is for information only.