Interstitial cystitis.
Species: Cat
Breed: Tabby
Age: 5-8 years

My cat has had reoccurring Cystitis. She strains when going to the toilet, constantly in the little tray and blood is present in her urine. We took her to the vet a couple times 2 years ago. All she had was antibiotics and a injection. Even thought that helped her, it didn't stop the Cystitis reoccurring. She has had it ever since, with it popping up for a couple of days at a time every 2-3 weeks. Not only is it painful my Cat but it is also a nuisance as she pees everywhere and doesn't eat anything. When she was kitten she was on a dry food diet. But changed about a year later to 100% wet food diet when the vet told us to. Is there a underlying cause to this? Is there anything I can d o?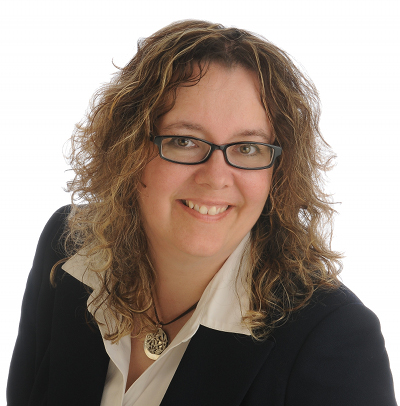 Dr. Marie replied:
Interstitial cystitis is usually a chronic condition that comes and goes. I will sometimes prescribe an anti-inflammatory drug for my clients to use during a cystitis flare up.
Some cats do well on a medication called amitriptylline as well.
Additionally, once things are under control a lot of cats do better if they are on a food called Royal Canin s/o which helps to control the pH level of the urine and also to get more urine travelling through the bladder.
If she hasn't been to the vet recently then you'll need to see them again just to be sure there isn't something else going on such as an infection or crystals. Once they confirm that this is interstitial cystitis then they can talk about chronic treatment options for you.
---This question was asked in our Ask A Vet For Free section.---
---
---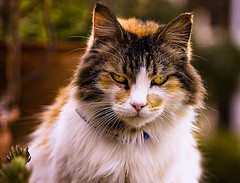 QUIZ: Is your cat secretly planning to murder you?
---
Disclaimer: Although Dr. Marie is a qualified veterinarian, the information found on this site is not meant to replace the advice of your own veterinarian. AskAVetQuestion.com and Dr. Marie do not accept any responsibility for any loss, damage, injury, death, or disease which may arise from reliance on information contained on this site. Do not use information found on this site for diagnosing or treating your pet. Anything you read here is for information only.

Popular questions...
Sick 4 week old puppies. i have 5 chihuahua puppies of 4 weeks, and last night one of the pup's started... (7804 views)
Introducing kittens. hi, i have a 5 month old kitten, and have introduced an 8 week old kitten to the... (4774 views)
Seizures due to brain tumor? Hello I have a 9 year old standard poodle (neutured) that has had a seizure episode... (9802 views)
OTC sedation for cats. I just brought my two cats home from their dental cleaning and found out that they... (32388 views)
Dog leaps to her feet. Why does my 12 year old lame Siberian Husky suddenly leap to her feet and walk off.... (3410 views)
Guinea Pig Pregnancy info. Hi, i bought a guinea pig from a pet store about a month ago and now, i think shes... (7933 views)
Strong urine odor. Over the past few months my dogs urine has started smelling really strongly, to the... (34725 views)
Coughing dog. Hi, We have talked before. Trixie is 13 years old and has had kidney issues. I... (8191 views)
Constipated kittens. I am fostering 5 kittens. I think they are about 5 weeks old. They still cannot use... (3943 views)
High bile acids Hi Dr. Marie Over the course of the past 9 months, my dog Oreo's liver enzymes... (16279 views)
See all questions...