Interstitial cystitis.
Species: Cat
Breed: Tabby
Age: 5-8 years

My cat has had reoccurring Cystitis. She strains when going to the toilet, constantly in the little tray and blood is present in her urine. We took her to the vet a couple times 2 years ago. All she had was antibiotics and a injection. Even thought that helped her, it didn't stop the Cystitis reoccurring. She has had it ever since, with it popping up for a couple of days at a time every 2-3 weeks. Not only is it painful my Cat but it is also a nuisance as she pees everywhere and doesn't eat anything. When she was kitten she was on a dry food diet. But changed about a year later to 100% wet food diet when the vet told us to. Is there a underlying cause to this? Is there anything I can d o?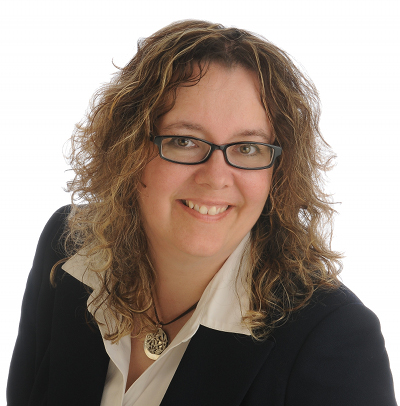 Dr. Marie replied:
Interstitial cystitis is usually a chronic condition that comes and goes. I will sometimes prescribe an anti-inflammatory drug for my clients to use during a cystitis flare up.
Some cats do well on a medication called amitriptylline as well.
Additionally, once things are under control a lot of cats do better if they are on a food called Royal Canin s/o which helps to control the pH level of the urine and also to get more urine travelling through the bladder.
If she hasn't been to the vet recently then you'll need to see them again just to be sure there isn't something else going on such as an infection or crystals. Once they confirm that this is interstitial cystitis then they can talk about chronic treatment options for you.
---This question was asked in our Ask A Vet For Free section.---
---
---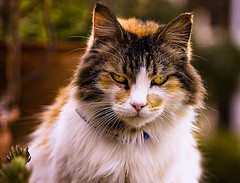 QUIZ: Is your cat secretly planning to murder you?
---
Disclaimer: Although Dr. Marie is a qualified veterinarian, the information found on this site is not meant to replace the advice of your own veterinarian. AskAVetQuestion.com and Dr. Marie do not accept any responsibility for any loss, damage, injury, death, or disease which may arise from reliance on information contained on this site. Do not use information found on this site for diagnosing or treating your pet. Anything you read here is for information only.

Popular questions...
Can't urinate after neuter. My boy cat was castrated yesterday he has been trying to wee but there is no wee... (2691 views)
maggots in guinea pig's cage Dear dr marie, i found maggots in my guinea pig's cage. So i want to know if he has... (7310 views)
Dog pooping blood. My dog is pooping blood, but not pooping. Just blood coming out like she is... (4654 views)
Dog with swollen shoulder. There is something wrong with one side of my dogs shoulder. It looks swollen but if... (7591 views)
Restraint of dogs. Hi, I am currently filling out a university application for vet science at the... (4284 views)
Bite wound not healing. My dog was attacked on the weekend and had a puncture wound on her left shoulder.... (9637 views)
Persistent hymen in dog. Mam, i own a female german sheperd. the problem is i cant breed her due to the grown... (6797 views)
Swollen carpal pad. Dear Dr. Marie: About 5 weeks ago, my wife and I noticed that the carpal pad on our... (11258 views)
Excessive drooling Recently my cat, who is a little more than 15 years old, has stared excessively... (854 views)
Bloody diarrhea. Hi Marie its 630 and there is no open vet or petstore/grooming in site =( then i... (13889 views)
See all questions...