Important:
CHICKEN JERKY TREATS MAKING SOME DOGS EXTREMELY SICK!
---
Dog ate chocolate?

---
Latest posts from Dr. Marie's blog...
Dr. Marie recommends:
UTI in a kitten.
Species: Cat
Breed: Domestic Medium Hair
Age: Less than 3 mon

Hi there,

I have spoken to you in the past, and am looking for a little advice today.

Around a month ago, we lost our 18 month old cat to what turned out to be a ruptured bladder from struvite crystals. To give you a brief idea of what happened to our little guy, basically he was having trouble urinating to begin with (squatting in the box for long periods of time, crying out, not going, blood in urine) so we rushed him off to have him checked. Over a few weeks, we were back and forth between the vet, who - at first - believed that he had a fairly simple UTI (bacterial) and was not blocked and gave him a 14 day antibiotic injection, and sent us home with pain relief and valium to relax and encourage him to go. He did not improve, and his bladder ended up tearing, and we assumed the worst. At that time, they were able to repair his bladder, however the urine that had leaked into the abdomen had done a lot of damage and his digestive system had stopped working. We lost him only a few days later, and it broke our hearts. During this time, we were shown an ultrasound of his bladder and the many, many crystals sitting in the bottom. We were told that they were struvite crystals, and the vet also told us that in our cat's case, they were naturally forming. There was no mention of dry food or lack of water causing these crystals, and we were assured (for some reason or another) that they had formed naturally and that they would have caused him problems throughout his entire life. He was on a diet of dry food (we were none the wiser) and during his time being sick he was on a diet specially designed to assist cats with urinary and bladder related problems, however (obviously) this was too late. I have researched and researched and cannot really find anything conclusive to say that struvite crystals are naturally forming - do you know if this is possible, and if not, why would the vet tell us that?

Moving on from here, my parnter and I decided to adopt two new little kittens around a week ago, and they are wonderful (all kittens are!) and have provided us with a new focus, as we do need to move forward from our other little guy. One of the kittens, the male Harley, now has a urinary tract infection and (naturally) we are freaking out, given the awful coincidence. We picked him up last Sunday, and found bloody urine in his bed mid last week, and he has been treated twice since by the vet, given a dose of the same 14 day antibiotic and some pain relief. He does not seem unwell, and this is where he very much differs from the cat we lost - he is playing and bright and simply hops in the litter tray, does only a little wee (which is often bloody) and hops out again. Yesterday, he was back at the vets and they confirmed that the UTI is bacterial, and I asked if they had identified any crystals and they said they had not. They told us that the antibiotic should take around a week to take real effect, and that he should improve in that time, and gave us a list of signs we should be on the lookout for to suggest he is not improving (most of which we already knew because of the cat we lost). Harley also has (by chance) an umbilical hernia, which is not too concerning we are told, and they are waiting to see if it will correct itself before they operate on it and correct it. Anyway, we are hoping - for our own sanity as much as his health - that he simply picks up from here and the UTI was some freaky coincidence... however my father made a suggestion that is truly worrying me. Our cat that passed away had been in perfect health until he suddenly went so downhill, and now this little kitten we have has a UTI too... is there any possibility that it could be the tap water we are giving them? We are in a well established area, we drink that water, and my first thought is that it's probably not been the problem, however I am interested to know if this could be the case. We have another female cat, who is almost 2, and then obviously Harley's sister, Indigo, and neither of these cats have had any problems.

I hope that you can assist us, and I hope that I didn't bombard you with information - I am just after a little advice and it is very difficult to get a hold of a vet from our clinic to have an in-depth conversation with.

Please let me know if you need further information and thank you,

Lauren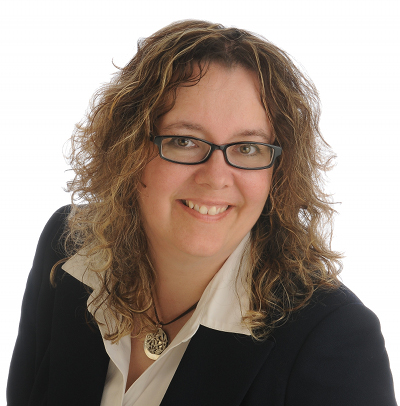 Dr. Marie replied:
Hi Lauren. I'm so sorry to hear your story of losing a cat to a ruptured bladder. That must have been so awful for you and your family.
Something in what you have written doesn't completely add up for me. It is actually quite rare for a cat to have a urinary tract infection. Do you know if the vet has done a test called a urinary culture? This is where they take a sterile urine sample and send it to the lab to see if there truly is bacteria in the sample.
Years ago, we used to think that cats got UTI's all the time. But now we know that most of these are either primarily crystals or something called interstitial cystitis. Interstitial cystitis is a condition where a cat can get inflammation in the bladder and we don't know why.
It's also uncommon to see kittens with urinary tract issues, although I can say that I have seen a few.
I have had many clients tell me that they are concerned about their animals getting urinary issues from drinking tap water and so far, there is no evidence that we know of that says that this is true. I don't ever discourage anyone form giving tap water. It's very unlikely that this is the issue.
I really can't connect your new kitty's urinary problems with the previous issues you had. I do believe that they are coincidental (but I can understand how worried you must be.)
I am a little concerned by the fact that Harley is still uncomfortable when he urinates. Most of the true UTI's that I have treated have improved dramatically after 1-2 days of antibiotics.
I never like to second guess a veterinarian. Most are extremely good at what they do, and it is hard for me to come up with a diagnosis without having the animal in front of me and seeing all of the test results. As mentioned before, a UTI is uncommon but can still be possible. And once again, I'd really like to know if a culture has been run on Harley's urine.
If you are worried that he is not getting better, then it never hurts to have another vet give you a second opinion.
The hernia you mentioned should not be a concern. It's quite common and we usually just fix it at the time of neutering.
I also wanted to mention that dry food doesn't cause crystals. When a cat has urinary tract problems we try to get them to eat as much canned food as possible so that we can flush the bladder out. Poor quality food can lead to struvite crystals, so if a cat is on a really cheap cat food then this can cause the crystals. But there are some cats that I believe are genetically predisposed to having crystal problems with their urine.
I really hope this little one does ok!
Dr. Marie.
---
---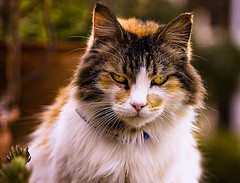 QUIZ: Is your cat secretly planning to murder you?
---
Disclaimer: Although Dr. Marie is a qualified veterinarian, the information found on this site is not meant to replace the advice of your own veterinarian. AskAVetQuestion.com and Dr. Marie do not accept any responsibility for any loss, damage, injury, death, or disease which may arise from reliance on information contained on this site. Do not use information found on this site for diagnosing or treating your pet. Anything you read here is for information only.
Customer reply:
Hi Dr. Marie,

Thank you so much for your help!

I don't believe that the vet has done a urinary culture - we have been told that they looked at the urine sample under a microscope and could see that there was a bacterial infection, and to be honest with you, I have often gotten the impression from a few different vets (with both our other cat and Harley) that they can't really tell that much from examining the urine sample in this manner.

To make matters worse, when we took him down mid last week we were told he was given the 14 day antibiotic then, however they gave him another lot yesterday, and couldn't tell on their system that he was ever given the original injection. Given that he is so young, and is having problems, we are desperate to find out what's going on - we simply can't go through what we went through with our other cat all over again, especially not so soon after his passing.

Also, thanks for your feedback on the dry food and crystals - we were told that he seemed to be predisposed to producing them, and in some ways, are telling ourselves that to try to cope with his death. It is a very, very difficult situation.

Thanks again,

Lauren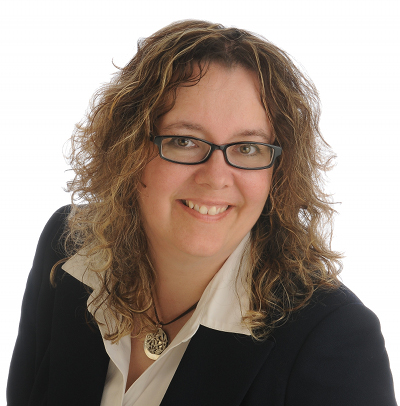 Dr. Marie replied:
You're very welcome. I can understand your frustration here!
You can actually tell quite a bit from looking at a urine sample as your vet did. But, sometimes it's really hard to tell if a UTI is real or not and that's why we confirm it with a culture. With that being said, if there are no crystals, I may have treated with antibiotics as well.
I hope things improve soon!
Dr. Marie.
Customer reply:
Thanks again - just wanted to give you a quick update.

I gave the vet a call, who clarified that the 14 day injection was given last Thursday, and she said that it should definitely be showing improvements within the next couple of days. They did not do a sterile urine culture, as apparently his bladder was empty yesterday, so the last urine analysis they have performed was on Thursday under the microscope. She confirmed once again that there were no crystals found, and that the infection is definitely bacterial (and also that the amount of bacteria wasn't terribly high either). He has been booked in for another appointment next Thursday, and they are going to perform another urine analysis to see how things are going; if there are still issues with him going frequently or blood in his urine they will go from there.

I suppose from here it will be a matter of watching him carefully, and if we don't see an improvement within the next day or two I will be seeking another opinion as you have suggested.

Thank you once again for your time.

Lauren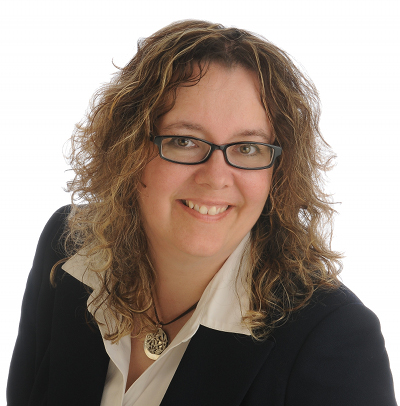 Dr. Marie replied:
Sounds like a good plan. You're very welcome.
Dr. Marie.