Important:
CHICKEN JERKY TREATS MAKING SOME DOGS EXTREMELY SICK!
---
Dog ate chocolate?

---
Latest posts from Dr. Marie's blog...
Dr. Marie recommends:
Luxating patella.
Species: Dog
Breed: boston terrier
Age: 6-12 months

hello....my boston terrier(chelsea) just turned 12 months...for the past week i notice that she lifts her left back leg and can't walk on it....i gently felt it to see if there is any muscle cramp or joint dislocation...although i am not an expert i didn't feel anything, so what i did is gently moved her leg, just like stretching...then i felt a slight 'click' as if here joint 'popped' back into place...this has happened several times the last week(it occurs randomly during walks, once when going up stairs)...my stretching technique has worked every time and i am able to 'pop' her leg back into place and she walks fine after that....when i 'pop' it into place she does not seem to be in any pain....i started giving her 'joint rescue' containing glucosamine, msm, sea cucumber and chondroitin...she is not overweight and i usually give her chicken breast, or cook some vegetables with meat for her (no canned food since i have had her, which is about 7 months) i just lost my job and really cannot afford a vet...if it was an emergency i would of course take her to the vet, but i am trying to exhaust all other options....please help me by telling me what you think it is, and what you think i should do whether it consists of visiting the vet, exercise, diet etc,,,thank you for reading my issue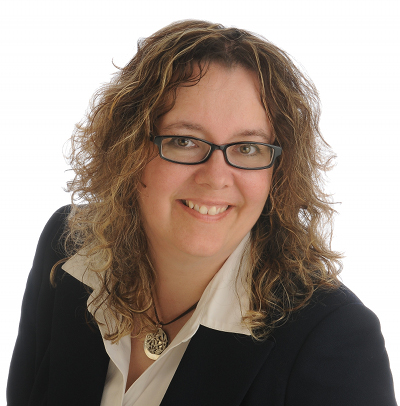 Dr. Marie replied:
It sounds like what you are describing could be something called a luxating patella. This is relatively common in dogs. Sometimes when I see it in a growing puppy, it does resolve itself and get better as the puppy grows.
It is not a painful thing. However, if it stays out more often than in, then as Chelsea grows she can develop arthritis symptoms in that joint. If it is not getting better you may need to talk to the vet about having surgery done. Dogs tend to recover from patellar luxation surgery very easily.
Some supplements of glucosamine plus chondroitin can be a little bit helpful with joint issues. However, many of the ones you can buy do not contain good quality ingredients. One that I have found has been helpful is one called Cosequin.
With that being said, no supplement is going to heal a luxating patella. Only time, or perhaps surgery will do that.
---This question was asked in our Ask A Vet For Free section.---
---
---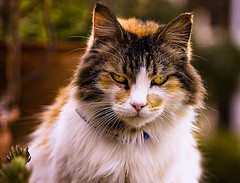 QUIZ: Is your cat secretly planning to murder you?
---
Disclaimer: Although Dr. Marie is a qualified veterinarian, the information found on this site is not meant to replace the advice of your own veterinarian. AskAVetQuestion.com and Dr. Marie do not accept any responsibility for any loss, damage, injury, death, or disease which may arise from reliance on information contained on this site. Do not use information found on this site for diagnosing or treating your pet. Anything you read here is for information only.