Important:
CHICKEN JERKY TREATS MAKING SOME DOGS EXTREMELY SICK!
---
Dog ate chocolate?

---
Latest posts from Dr. Marie's blog...
Dr. Marie recommends:
Cat has diarrhea.
Species: Cat
Breed: unknown
Age: 1-2 years

Hi, Our cat has diarrhea - it seems that she licks and licks herself and then it happens (the diarrhea) or it just happens .... Her anus is also red and swollen . Now we have taken her to the vet, he gave her a couple of injections and she was okay for the afternoon. Now unfortunately we were told to keep her in for a couple of days but our 3 year old daughter let her out :( The vet mentioned to us that he thinks that she has been mated with and that also could be why bottom is so red. Now unfortunately again after she came back after being out, the diarrhea has started up again poor thing. Now we inherited our cat (we were only meant to look after her for a couple of weeks) but now she is ours and a much loved part of our family. But we were told that she had been sprayed or fixed sorry not sure of the corrected terminology is there anyway just by looking at her I can tell for sure. Also we live in Greece and vet language is not really in my vocab so if I can go with some extra knowledge and advice when I take her back to the vet (in english and get someone here to help me translate my questions) that would be really helpful. Please any help will be great. I just hate thinking that she is in pain or sick in anyway.
Ps she doesn't have worms.

Sorry as we are also paying for a vet I just cannot afford to pay more please don't take this as we don't love our cat we truly do she thinks she is a second daughter and as treated like one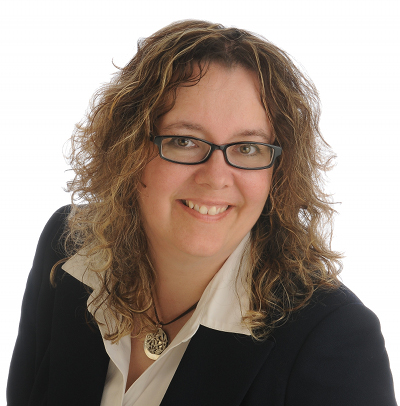 Dr. Marie replied:
Thanks for a good question.
Diarrhea in cats can be tricky sometimes. It's often hard to know what the cause is.
You mentioned that she does not have worms. Has she had a fecal exam done by your vet? Sometimes worms can be hard to pick up. Often if I have a cat who goes outdoors and has diarrhea problems I will give a good dewormer that is effective against roundworms and tapeworms just to be sure.
The other thing that I usually do is to use a 5 day course of a medication called metronidazole. This is an antibiotic that helps with intestinal inflammation and also works against a parasite called giardia.
There are many other causes of diarrhea as well. Sometimes more tests need to be done.
It is hard to tell if a cat is spayed or not. Sometimes if we shave the belly we can see a tiny scar about an inch or two below the umbilicus (belly button) which is usually there because of being spayed.
Have you noticed her being in heat? Signs of a heat include yowling, being super friendly, rubbing on things and putting her bum up in the air a lot.
If you are noticing these signs then she is probably in heat which means she is not fixed.
I hope that information helps!
Dr. Marie.
---This question was asked in our Ask A Vet For Free section.---
---
---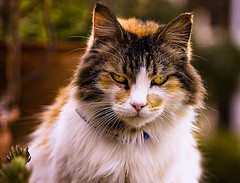 QUIZ: Is your cat secretly planning to murder you?
---
Disclaimer: Although Dr. Marie is a qualified veterinarian, the information found on this site is not meant to replace the advice of your own veterinarian. AskAVetQuestion.com and Dr. Marie do not accept any responsibility for any loss, damage, injury, death, or disease which may arise from reliance on information contained on this site. Do not use information found on this site for diagnosing or treating your pet. Anything you read here is for information only.