Important:
CHICKEN JERKY TREATS MAKING SOME DOGS EXTREMELY SICK!
---
Dog ate chocolate?

---
Latest posts from Dr. Marie's blog...
Dr. Marie recommends:
Older cat with problems.
Species: Cat
Breed: Russian Blue
Age: 11-15 years

Hi there. I really hope that you can answer my question. My cat Derek is obviously sick. For the past month, he's been sick. We first noticed something was wrong with him when he went to jump on the couch and he could not! He fell over. Then we saw him walk, and he was walking like he was all disoriented and dizzy. He stopped eating. He lost a ton of weight and was drinking a lot of water. His little head would be hunched over in his water bowl. So, we took him to the vet and we could not afford almost 400 dollars to have all the tests done. my husband and I are both unemployed at the moment. The vet gave us some amoxicillan and some injections. We gave him those for a week. After a week, he seemed like he was getting better. He was jumping on the counters, walking normal, eating again, but eating ALOT. He would want to eat ALL the time. He would follow us around wanting food all the time, so we thought that he was getting better. Well, for about 2 days now, he took a drastic change again. =( He will not eat. He is walking like he is drunk, and it seems as if his back legs are weak. He is pacing back and forth, like he doesn't know what to do with himself. He seems like he gets tired from walking, and rests in the middle of the floor all the time. He pees a LOT. A MASSIVE amount. He has been vomiting about three times a day. Last night he started to breathe heavily. I could hear him from across the room. He gags sometimes. He hunches over his waterbowl, and just hangs his head over the bowl. We called the vet and they gave us more amoxicillan, injections and an iv fluid bag. We gave him the iv fluids yesterday. The vet said it would flush out all the toxins if he has some sort of infection. Nothing is working so far. =( I have googled like a mad woman over and over again to try to diagnose my cat, and I have come up with Chronic Renal Failure, but Im not sure. I dont want to put him down if he isnt in pain, but he just doesnt act healthy or seem happy. Please give me your thoughts. Please tell me what you think this might be. It feels as if we are just waiting for him to die. =( I appreciate any help that you can give me. Thank you for your time, and thank you or what you do.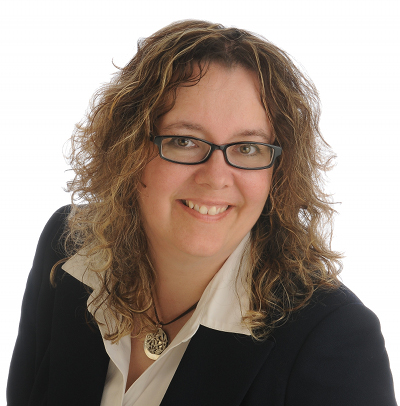 Dr. Marie replied:
Oh, I am sorry to hear that Derek is not feeling well.
The symptoms you described have me very concerned. Any time a cat is drinking and urinating a lot of water it is usually a sign of something serious.
When I look at all of these symptoms here are some of the things that I think of:
-
Hyperthyroidism
. Cats with
hyperthyroidism
will have an increase in appetite and can have serious blood pressure issues which could account for the dizziness. They often vomit. They will always lose weight.
-Renal disease - Cats with
hyperthyroidism
will often get renal disease. This is because the
hyperthyroidism
causes an increase in blood pressure which can have serious effects on the kidneys.
-Cancer - The weight loss makes me concerned about certain types of cancers.
-Diabetes - It's not common for an older cat to get diabetes though. Usually if this happens it is because of a tumor on the pancreas.
Unfortunately the only way to know what is going on is to do some blood tests. If this is plain
hyperthyroidism
then it can usually be treated quite easily with a medication that is not terribly expensive. If it's not
hyperthyroidism
though, it is likely something that is not going to get better.
I know this is hard, but if you are not able to afford the tests my next advice would be for euthanasia. Cats don't easily show us their pain and discomfort but from what you are describing it sounds like Derek is quite uncomfortable.
Dr. Marie.
---This question was asked in our Ask A Vet For Free section.---
---
---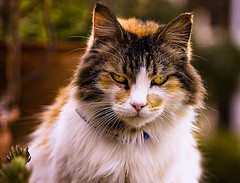 QUIZ: Is your cat secretly planning to murder you?
---
Disclaimer: Although Dr. Marie is a qualified veterinarian, the information found on this site is not meant to replace the advice of your own veterinarian. AskAVetQuestion.com and Dr. Marie do not accept any responsibility for any loss, damage, injury, death, or disease which may arise from reliance on information contained on this site. Do not use information found on this site for diagnosing or treating your pet. Anything you read here is for information only.