Vaginal Discharge.
Species: Dog
Breed: German Shepherd
Age: 6-12 months

Dr. Marie, I rescued a female unspayed german shepherd from a neighbor's yard a few days ago. I noticed she had large nipples, not leaking anything, but this evening she had a string of clear jelly like odorless discharge from her vaginal area. She isn't blown out or eating heavily. Would that discharge mean she's pregnant?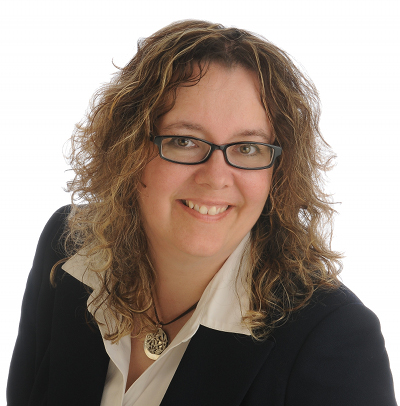 Dr. Marie replied:
Thanks for your question.
There are a few things that could cause the symptoms that you have described.
It certainly is possible that she is pregnant. We don't usually see a lot of discharge from a pregnant bitch, but sometimes we can see a small amount just before she has the puppies.
It's also possible that she recently had puppies. There will often be a discharge (sometimes bloody) for several days after whelping.
Sometimes we can see something called a puppy vaginitis if she is a young dog. This can cause a clear vaginal discharge. This shouldn't cause large nipples though.
It's probably a good idea to have a vet take a look at this girl. They should be able to tell you if she is pregnant or if she has recently had pups.
Hope all is well!
Dr. Marie
---This question was asked in our Ask A Vet For Free section.---
---
---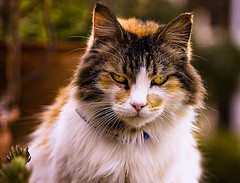 QUIZ: Is your cat secretly planning to murder you?
---
Disclaimer: Although Dr. Marie is a qualified veterinarian, the information found on this site is not meant to replace the advice of your own veterinarian. AskAVetQuestion.com and Dr. Marie do not accept any responsibility for any loss, damage, injury, death, or disease which may arise from reliance on information contained on this site. Do not use information found on this site for diagnosing or treating your pet. Anything you read here is for information only.

Popular questions...
Feral cat with problems. There is a a trio of feral cats that we have been feeding, and over the last few... (6817 views)
Older cat losing weight. My eleven year old cat has congenital hipdisplasia however she has been happy... (7827 views)
Diarrhea in chihuahua. Hello. I need some help in trying to diagnose my 4 month old chihuahua puppy. Let me... (3309 views)
Swollen vulva. My dog was in heat a few months ago and her vagina is still swollen. What shouldI... (17776 views)
High ALKP and bile acids. Hi Dr. Marie I value your opinion so much and I do respect and understand that... (8141 views)
Rabies from a feral kitten? Dear Dr. Marie, Greetings and I hope this e-mail reaches you in good health. I... (3646 views)
Sores on dog's leg. My dog recently got theses two sores on her back leg, one bigger than the other. Its... (5531 views)
Cat is sneezing a lot. I have a two year old cat. I adopted her from a shelter last December. When I... (13676 views)
Fleas on a newborn kitten. My cat just had kittens and they have fleas. What can I do to get rid of fleas on... (3410 views)
Urinating in the house. I have a 6 y.o. Bichon Frisé who should be house trained by now. In fact, he is... (5138 views)
See all questions...