Vaginal Discharge.
Species: Dog
Breed: German Shepherd
Age: 6-12 months

Dr. Marie, I rescued a female unspayed german shepherd from a neighbor's yard a few days ago. I noticed she had large nipples, not leaking anything, but this evening she had a string of clear jelly like odorless discharge from her vaginal area. She isn't blown out or eating heavily. Would that discharge mean she's pregnant?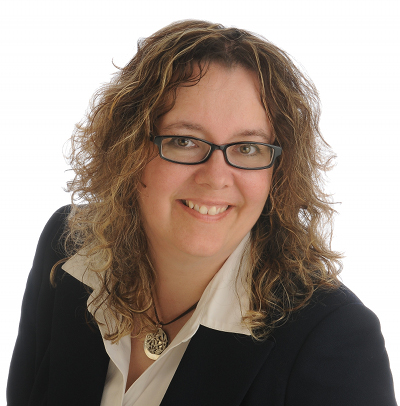 Dr. Marie replied:
Thanks for your question.
There are a few things that could cause the symptoms that you have described.
It certainly is possible that she is pregnant. We don't usually see a lot of discharge from a pregnant bitch, but sometimes we can see a small amount just before she has the puppies.
It's also possible that she recently had puppies. There will often be a discharge (sometimes bloody) for several days after whelping.
Sometimes we can see something called a puppy vaginitis if she is a young dog. This can cause a clear vaginal discharge. This shouldn't cause large nipples though.
It's probably a good idea to have a vet take a look at this girl. They should be able to tell you if she is pregnant or if she has recently had pups.
Hope all is well!
Dr. Marie
---This question was asked in our Ask A Vet For Free section.---
---
---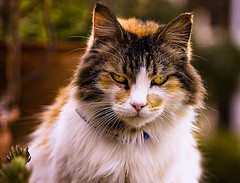 QUIZ: Is your cat secretly planning to murder you?
---
Disclaimer: Although Dr. Marie is a qualified veterinarian, the information found on this site is not meant to replace the advice of your own veterinarian. AskAVetQuestion.com and Dr. Marie do not accept any responsibility for any loss, damage, injury, death, or disease which may arise from reliance on information contained on this site. Do not use information found on this site for diagnosing or treating your pet. Anything you read here is for information only.

Popular questions...
Do cats taste sweet? Dr. Marie, This is really more of a general question than a question about my pet... (10934 views)
Overgrooming cat. I RESCUED THE CAT FROM THE STREETS 10 MONTHS AGO. HES 20 POUNDS, EATS WELL, I GIVE... (5388 views)
Beagle with neck pain. I have an 8-yr. old (9 in March) female beagle. Almost a month ago, one morning she... (2474 views)
Dog ate chocolate bar. Hello. In September 2009, we got a family pet. She was born on 9th of July 2009. So... (2316 views)
Trembling head - distemper? Hi there This is the issue with my little puppy. I picked him up alone from... (1337 views)
Did cherry eye surgery fail? My 10 month old baby boy, ralphie, just had a cherry eye surgery yesterday. this... (9265 views)
Shih Tzu is getting old. Edward is 14 years old We have noticed a couple of issues with him lately. About... (10948 views)
Snapping noise in joints. Doctor, We have two labs (chocolate, and black). They love to run, fetch, play, and... (5722 views)
Bump on ribcage. Hello, I noticed today that the kitten has a hard bone like rounded bump right where... (4497 views)
Cat regurgitating fluid. We have a (female) calico cat who was regurgitating 4 - 5 times per day and not... (5343 views)
See all questions...